We're a new breed of consultancy.
We operate on the intersection of strategy, creativity, technology & impact. Designing products, narratives & businesses that give shape to a better world.
Want to know more?
︎CONTACT US
June 10, 2020
Journal
Here's A World-Saving Question: How Do You Convince Society To Give Up Its Favourite Craving? Meat.
︎Read More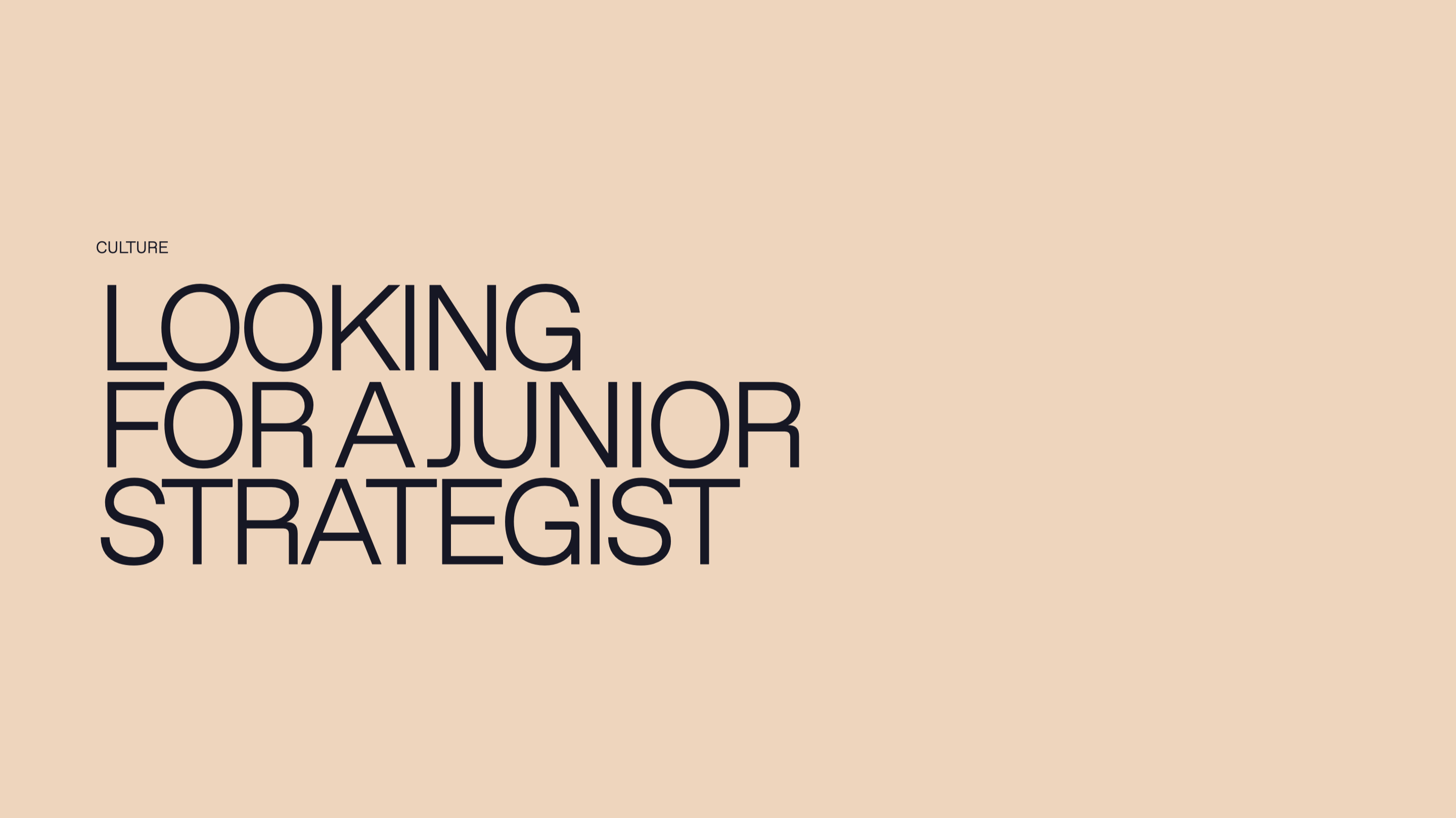 April 14, 2020 Culture

We Are Looking For A Junior Strategist
(more info soon)