Client : Muto
Turning a local e-bike into an international game-changer.
---

Business Design. Experience Innovation.
Muto approached us to develop Creative Business Strategy, Brand world, Concept, Go To Market Strategy, Communication, and creation of all collateral. When they asked, we jumped right in. From deep research, to our Semantic Big Data tool, all the way to a MIT course on the future of smart cities; we wanted to be sure we were building a business that could lead the change in urban mobility.
The Data
It didn't take long to connect the dots. Cities will grow tremendously the next decades, with the amount of cars in cities doubling to a staggering 2.4 billion (when nothing changes). In its slipstream, middle class skyrockets, the inner cities become a playground for the rich, and large corporates move into the urban territory. Include the experience economy, social media, influencers, concept stores, restaurants, flex working, technology, hype following, on demand culture, and FOMO, and you know there will be a strong desire to move around and explore all the great things modern day cities have to offer. But the cold hard data on urban commuting counters this with dark numbers. From congestions, pollution, noise, lack of parking spaces, accidents, to stress and overall quality of life; it's getting harder and harder to move around.
It is clear that providing smart urban mobility solutions grant you a front seat in the shaping of the next decade's culture.
Cultural Innovation
Driven by enjoyment, curiosity and a can do mentality, urban progressives are actively developing ways to design a better way of living. New work ethics, curated information and supporting technology opens up huge opportunities for a higher level of wellbeing. One where personal gain and collective growth go hand in hand. Muto strongly appeals to the dreams that drew them towards the city in the first place. Delivering the right means of getting around is the missing link to innovate time, information and a progressive mindset into a strong contemporary cultural experience of exploration, fun and growth.
Creative Narrative
This was the foundation for a clear and simple business narrative: Muto. More Life. Making the promise as simple as the solution. Even better, making the promise the solution, giving people all the reasons they need to switch to a Muto in a snappy and highly positive way. It's the beginning of a very positive narrative, with all ingredients to create a strong community and movement.

"The need for mobility is a fundamental need. It has been around forever and defined modern society. This makes the traditional mobility industry one of the world's biggest and most influential industries. Unable and unwilling to innovate towards real solutions. By innovating a product x market x cultural approach, Muto can overtake this market and change the world while doing so."
Experience Design
With More Life as a starting point, we created a brand world that highlights Muto's utilitarian design philosophy, proposed an Urban Experimentation Lab (More Life Lab), Events (More Life, Live), city specific Influencers (More Life Locals), a data-driven means of communication (Less problems, More life), and strong activations to get people on the bike (Muto Line). Finally, we molded all of this into an international framework that allows Muto to take over any city and be as relevant and credible as they can be (Electrifying cities).
---
Challenges
Replace a very powerful mental construct, the car, as ideal means of urban transportation. |
Turn the striking - some would say weird - bike design into a strongpoint. |
Design a seamless direct-to-consumer ecosystem for a high maintenance, large, valuable product. |
Develop a strong, unified international narrative for a culture sensitive product. |
Create public credibility, while maintaining strong commercial business focus. |
A rapid shift towards a Product As A Service market.
---
Solutions

Merge product, market & culture into one innovative value-proposition. |
Design a brand world that surpasses unimaginative stereotypical urban monoculture. |
Put credibility -and data- at the heart of the creative strategy. |
Develop an ecosystem that contributes to its larger purpose and actively involves people in the movement. |
Develop a customer journey that inspires and motivates to try the product. |
Involve and harness the power of the most influential communities. |
Create an international strategy framework that enables city specific takeovers.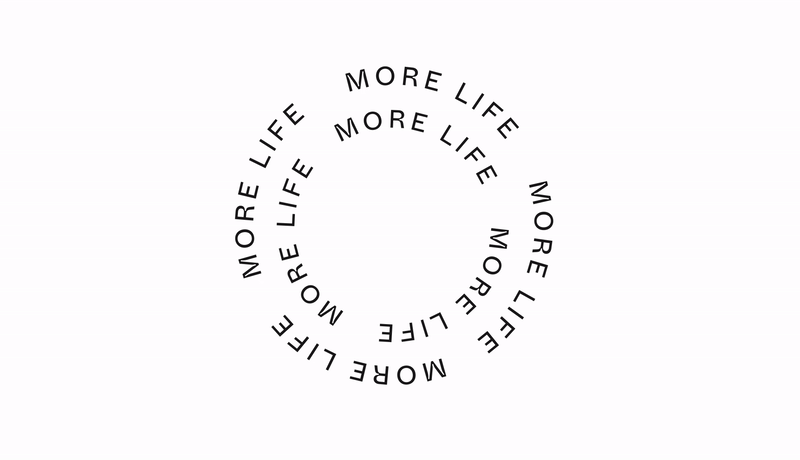 "The Muto is utilitarian at heart. There is no fake authenticity here or pointless frills. No tech driven disruption for the sake of it. By riding a Muto you don't make a pretentious statement. It has a functional nonchalance and feeling of understated cool. This is a perfect and credible foundation for a More Life movement."
---